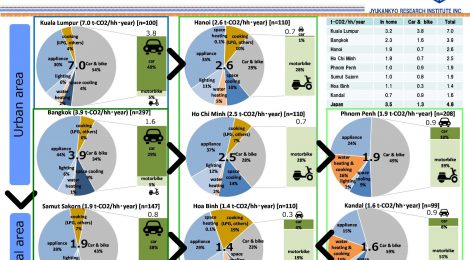 Result of the survey on Residential Energy in 2015
We uploaded the result of the survey in 2015 as "State of residential energy consumption
in Southeast Asia". It is a Questionnaire Survey in Thailand, Vietnam and Cambodia.  We will publish the result of each household under the anomalous condition in 2017 as BELDA.