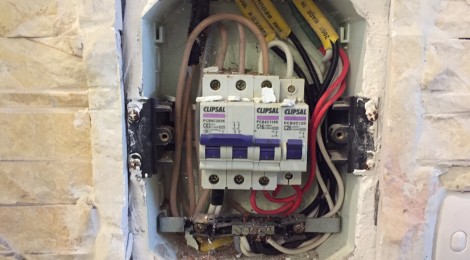 Hello, this is Azusa Takayama of JYUKANKYO Research Institute.
We are pleased to announce our 2nd Symposium for  "Development of the Platform on Energy Demand Structure and Forecasts in Asian Residential and Commercial Sector"
We would like all of you who have an interest in the energy use in South-East Asian countries and a future environmantal issue.
Date: 23rd January 2017
Time: 13:00-16:00
Venue: Waseda University, Nishiwaseda Campus
03 meeting room, 2nd floor, Bldg. No.63
(Address: 3-4-1 Ookubo, Shinjuku-ku, Tokyo, 169-8555, JAPAN)
Conference Agenda is below.
Opening
Opening Address: Hidetoshi NAKAGAMI, Research Representative, CEO & Founder of Jyukankyo Research Institute
Title: To Be Confirmed (Thailand)
Speaker: Dr. Kulyos Audomvongseree, Associate Professor, Deputy Director, Energy Research Institute, Chulalongkorn University, Thailand
Title: To Be Confirmed (Vietnam)
Speaker: Dr. Arch. Hoang Manh Nguyen, Director General of Institute of Tropical Architecture, Hanoi Architectural University, Vietnam
Break
Title: To Be Confirmed (Cambodia)
Speaker: Mr. Sok Piseth, Lecturer, Department of Industrial & Mechanical Engineering, Institute of Technology of Cambodia (ITC)
Title: To Be Confirmed
Speakers: Dr. Chiharu MURAKOSHI (Jyukankyo Research Institute) & Prof. Hiroto TAKAGUCH, (Waseda University)
Closing
Please contact below if you have an interest and want to attend.
TEL:03-3234-1177 / FAX:03-3234-2226
E-mail: belda@jyuri.co.jp