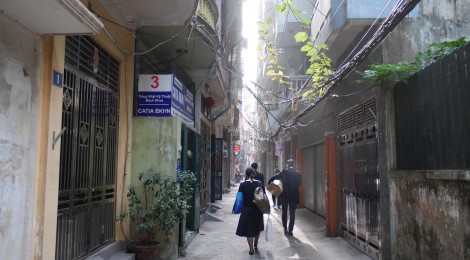 We are going to held a Symposium for
"Development of the Platform on Energy Demand Structure and Forecasts in Asian Residential and Commercial Sector" at 26th January 2016 in Waseda University. Everyone can join.
Date: 26th January 2016
Time: 13:00-16:00
Venue: 03 meeting room, 2nd floor, Bldg. No.63, Nishiwaseda Campus, WASEDA University
(Address: 3-4-1 Ookubo, Shinjuku-ku, Tokyo, 169-8555, JAPAN)
Conference Agenda is below.
Opening
Title: Situation of Energy Consumption in Thailand: Trends and Challenges
Speaker: Dr. IAMTRAKUL Pawinee, Associate Professor, Department of Urban Environmental Planning and Development, Faculty of Architecture and Plannning, Thammasat University
Title: Current Energy Consumption and Barrier on Energy Efficiency in MECON Household in Cambodia (TBD)
Speaker: Dr. CHAN Sarin, Lecturer/Researcher, Department of Industrial & Mechanical Engineering, Institute of Technology of Cambodia (ITC)
Title: Current Energy Consumption and Barrier on Energy Efficiency in MECON Household in Laos
Speaker: Dr. VONGCHANH Kinnaleth, Lecturer/Researcher, Department of Industrial & Mechanical Engineering, Institute of Technology of Cambodia (ITC)
Break
Title: State of residential energy consumption survey data in Thailand, Vietnam and Cambodia
Speakers: Dr. Chiharu MURAKOSHI, Jyukankyo Research Institute & Pro. Hiroto TAKAGUCH, Waseda University
Title: (TBD)
Speaker: Pro. FUKUYO Kazuhiro, Yamaguchi University
Break
Organizing Committee:
Hidetoshi NAKAGAMI (Research Representative, Jyukankyo Research Institute)
Chiharu MURAKOSHI (Key Member of Research Project, Jyukankyo Research Institute)
Hiroto TAKAGUCH (Key Member of Research Project, Waseda University)
Qingyuan ZHANG (Professor, Yokohama National University)
Weijun GAO (Professor, The University of Kitakyushu)
Kazuhiro FUKUYO (Professor, Yamaguchi University)
Yasunori AKASHI (Professor, Tokyo University, Secretariat of International Alliance for Sustainable Urbanization and Regeneration (IASUR)
Tetsu KUBOTA (Associate Professor, Hiroshima University)
Support: "Promotion Strategy for Environmental Research & Environmental Technology Development", The Environment Research & Technology Development Fund (ERTDF) of the Ministry of the Environment (MOE), Japan
For further information, please contact:
TEL +81-3-3234-1177 FAX +81-3-3234-2226
E-mail belda@jyuri.co.jp